New parents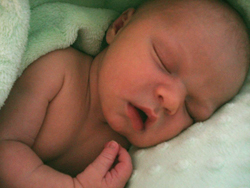 It is amazing to me, as a new mom, to look at my little guy – especially when he is sleeping – and to realize that he is mine, ours.

I've become aware of a phenomenon so remarkable to me…as a new mom you cross into this new world that you couldn't possibly have understood previously – you pour out this incredible amount of love. And yet, as much as they (babies) interact with us, they inevitably have no memory of this time.
As we fall in love with our children, they won't remember the sleepless nights (and yes, at 6 weeks, Gavin and I are up about 5 times a night – so routine yet, so it's always a bit of a surprise!), all the diapers (we are alternating between cloth and regular diapers which has been interesting), the burping (he is not a great burper…and he hates having gas, so that's probably his biggest frustration these days) and feeding (he's taken very well to breastfeeding and in fact has become quite the 'porker' – notice the rolls, chubby cheeks and double chin)…and yet, from what I've read, this is an instrumental, formative time in their development.




It's an extraordinary time – early parenthood – everything is so new, and your whole world suddenly revolves around this little new life – so totally helpless and dependant on you, (I never really realized how helpless helpless is! It makes me think of that song by Neil Young and the chorus goes, "…helpless, helpless, helpless…").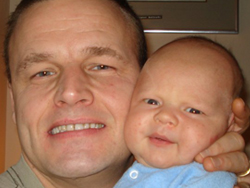 Another shocking, and yet expected, phenomenon, is to see your partner/spouse in your baby…Gavin definitely has Papa's eyes and furrowed brow. As one friend put it, you could send a stranger into a room full of people and they would instantly put Gavin and Rob together as father and son. Crazy!

It's a whole new world this parenting thing – we are looking forward to the journey!
Ander hoofdstuk.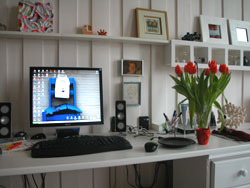 Op de een of andere manier is het vreemd. Jullie leven met een kind is net begonnen. Mijn leven met een kind is afgelopen. Ik wil daar nu niet te diep op in gaan, maar er niets over zeggen zou ook raar zijn.
In mijn leven is ook een nieuw hoofdstuk begonnen. Tegen wil en dank.

In de vorige post uit Canada was ik me nog aan het voorbereiden op de verhuizing. Nu woon ik hier al bijna en jaar.
Het heeft lang geduurd voor ik me een beetje thuis voelde, hoewel het een fijn huis is. Licht, en met een uitzicht om te zoenen.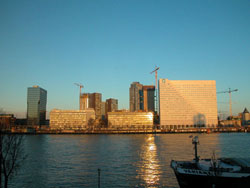 Het meest verbazende uit mijn nieuwe leven is dat ik een onvermoed vermogen tot dankbaarheid heb ontwikkeld. Het klinkt vast erg klef en overdreven, maar het is echt waar. Ik ben blij met elk straaltje zon.
Het moeilijkste laat zich raden, en ik neem het in stukjes tot me. Ik prijs mezelf gelukkig met mijn vermogen om zelf de afstand/nabijheid tot mijn verdriet te regelen. Dat maakt het hanteerbaar hoe groot het ook is.
Het leukste, want dat is er dus ondanks alles ook, is mijn werk. De verhuizing en het opbouwen van een nieuw & verbeterd museum is een klus die verbroedert en uitdaagt en die me soms in de gordijnen jaagt maar dus precies alles biedt waar ik op dit moment wel bij vaar. Iets om mijn tanden in te zetten.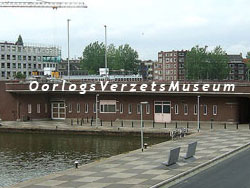 En zo gaat het leven zijn ondoorgrondelijke gang. Het deelt rake klappen uit en af en toe schenkt 't juwelen.

Over juwelen gesproken: Gavin is geweldig. En hoewel ik vind dat baby's altijd op beide ouders lijken, de ene dag meer op de een en de andere dag meer op de ander, heeft hij inderdaad die zware wenkbrauwpartij die z'n papaatje ook heeft.
Hij kan straks vast goed mokken….